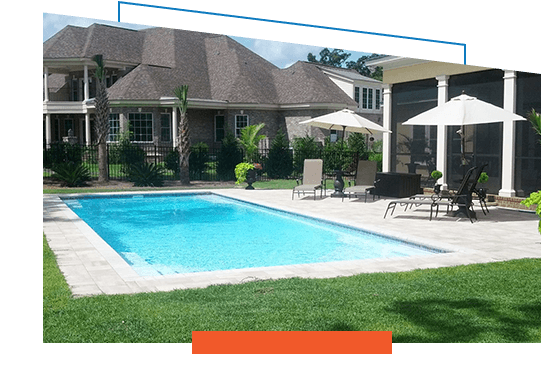 If your pool is looking tired and old we specialize in transforming your existing pool or spa into a refreshed oasis. Whether you just need a basic pool renovation or you are looking to add new structures and components, you have come to the right place.
Our pool remodeling experts are here to help you determine what needs to be done to see your backyard vision become reality – from creative design to detailed planning to execution and construction.
Here are some of the services you can expect us to perform for your pool or spa:
Pool Resurfacing: This is the process of applying a new surface to your pool in order to increase its durability, and repair any damage that may have been done to the previous finish. There are several materials that are used to complete this process:
Pool Plaster: Pool plaster is one of the most common types of pool finish. This finish is made of cement and is mixed with marble, sand, or limestone.
Pebble: Pebble finish is essentially the same as a pool plaster, only pebbles are added to the mix. In turn, your pool will be much more durable, stain-resistant, and can last up to twelve years.
Quartz: Quartz is similar to the pebble finish only it uses quartz. The advantages and disadvantages of quartz finishes are the same as a pebble finish, however, the quartz mixture is a bit more colorful and will last a little longer.
Fiberglass: Special fiberglass-based resins and gels are used to coat your fiberglass pool to repair damage that's been done over years of use.
Other services include:
Repairing pool equipment
Adding lighting
Replacing pumps or filters
Pool/spa automating
On the surface, these may seem like DIY projects, however, even if you're thinking of attempting a pool or spa repair or remodel on your own, you should contact a professional pool service company to give you the best advice and set you on the right course. It's important to get the job done right the first time to avoid the need for backtracking and costly repairs that could have been avoided. View our Testimonials page to read what customers are saying about our services, and contact your Top Rated Local® Tropical Pavers and Pools if you need pool and spa renovations.
GET FREE INFORMATION & A QUOTE TODAY!