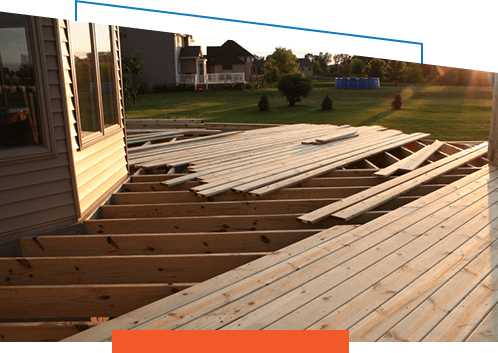 DECK INSTALLATION
Deck installations and remodels are the most common exterior construction projects in Southwest Florida and a major investment for homeowners each year.
Not only are decks perfect for outdoor barbecues and parties and for relaxing and recuperating after a hard day's work, but they are what create the very first impression of the exterior of your home. Having a modern, stable, and beautiful outdoor deck increases the overall value of your home, and the overall enjoyment you gain when you enjoy your outdoor living space.
If you are considering adding an outdoor deck to your home rest assured that in the Sunshine State you get nearly year-round use of your deck, and with no harsh winter weather, the amount of maintenance required to keep your deck beautiful is relatively low.
PATIOS & SCREEN ENCLOSURE
Adding a patio cover, sunroof, or enclosure is a great way to make better use of your outdoor living space. Outdoor enclosures are both attractive and functional because they bring together the best aspects of being indoors and being outdoors. We are also able to completely enclose your outdoor patio and create a sun-room for you to enjoy.
If you are ready to install or remodel an outdoor deck or to create your dream patio contact your local patio and deck builder in Southwest Florida today by filling out the form below.
GET FREE INFORMATION & A QUOTE TODAY!