If you need financing for your swimming pool installation or home remodeling project please visit one of our trusted financial partners to find out what options are available to you:

LYON FINANCIAL – SWIMMING POOL LOANS
For over 38 years, Lyon Financial has provided individuals and families with the financial sources to enjoy the comfort and flexibility of having their own backyard vacation. We know what having your own pool will mean to you and your family. It means fun, relaxing times. It means creating a retreat to entertain friends and watch your children play. It means exercise, laughter, and a refreshing escape. Having a pool allows you the opportunity and freedom to relax with friends and family, host summer parties, and make lifelong memories.

LIGHTSTREAM – SWIMMING POOL AND HOME IMPROVEMENT LOANS
LightStream delivers a revolutionary loan experience that allows customers to focus on their purchase, rather than on financing. With our innovative lending products and proprietary technology, consumers with strong credit profiles can receive highly competitive, fixed rate financing via an easy, fast and virtually paperless loan process. From the convenience and comfort of their computer or mobile device, customers can apply, be approved, sign their loan agreement and receive their funds, as soon as the same day of their application.*
*You can fund your loan today if today is a banking business day, your application is approved, and you complete the following steps by 2:30pm EST: (1) review and electronically sign your loan agreement; (2) provide us with your funding preferences and relevant banking information; (3) complete the final verification process.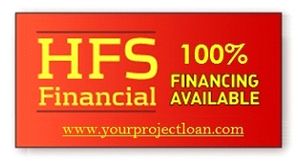 HFS FINANCIAL – SWIMMING POOL FINANCING
If you're considering financing a new swimming pool, HFS Financial can help you qualify for the perfect swimming pool loan. Even if you are just looking for a swimming pool loan for an above-ground or in-ground swimming pool, you may realize the need for additional financing for other home improvement projects, such as fencing, decking, landscaping and more. With our help, you can get the home improvement and swimming pool loans you need to create an environment in your backyard that will be the talk of the neighborhood.
GET FREE INFORMATION & A QUOTE TODAY!