Home Remodeling and Renovation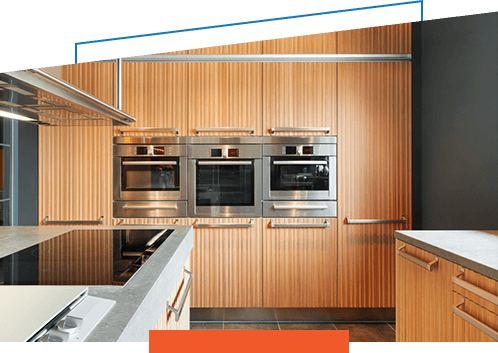 KITCHEN RENOVATIONS
Kitchens are truly "the heart of the home," and remodeling an outdated or overcrowded kitchen can make a dramatic difference in your daily living. Not only does a modern kitchen make preparing food and cooking easier, but it also makes entertaining guests more enjoyable.
If you are ready to add value to your home by creating the kitchen of your dreams, we are here to help you through the entire kitchen renovation process. From design and planning to construction and finishing, we are committed to completing your project on time and on budget.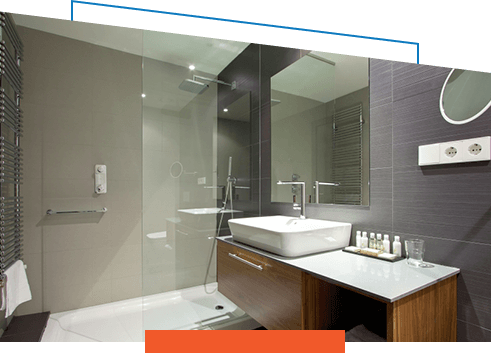 BATHROOM RENOVATIONS
Bathroom renovation is the second-most common home renovation project and is frequently done at the same time as kitchen renovations. Whether your bathroom just needs a face-lift or it needs a complete overhaul, we are here to meet your home renovation needs:
Installing updated faucets and shower heads can increase your water efficiency as much as 30%, saving you money every month on your water bill.
We can install beautiful floors, countertops, and backslashes in tile, stone, marble, quartz, granite, and more.
If you've always dreamed of having a spa-like atmosphere in your master bathroom, we can help make that happen.
We are committed to providing a great experience to you throughout the entire bathroom renovation process – from creative design to detailed planning to execution and construction.
ADDITIONS
A room addition is a great way to increase living space and add value to your home. Additions allow you to reconfigure your existing property while staying in the location you love. Whether you need to turn your attic into a bonus room, expand the size of your bedroom, or enclose your outdoor patio, a room addition can have a big impact on your family's needs and lifestyle.
If you're ready to get started remodeling your kitchen or bathroom in Southwest Florida, or to start an addition to your home, contact us today by filling out the form below.
GET FREE INFORMATION & A QUOTE TODAY!